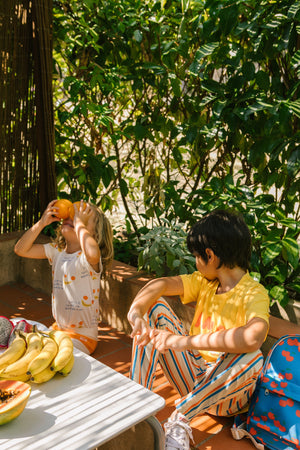 Tinycottons
---
Tinycottons is a beautiful Spanish brand, founded in 2012 by Barb Bruno & Gerard Lazcano. They wanted to create something different for kids, a stylish and high quality brand that is long lasting and also becomes a favourite for kids as well as adults. Each theme has a story behind it, one that kids can get involved with and learn something as well as falling in love with their new clothes. 
Quality is paramount to Tinycottons, they use the best fabrics, whilst also remaining eco-friendly and using fair trade factories across Europe.
As long-term fans of Tinycottons, we hope you will fall in love with them just as we did. Business and leisure trips in Spain have always included visits to their Barcelona store for us, and now it's our absolute pleasure to bring them to you through Meg & Milo.