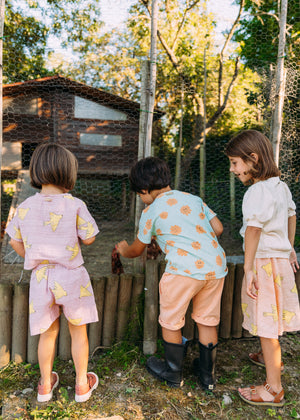 Lötie Kids
---
Lötie Kids was created on a sunny day in Barcelona back in May 2012. Their collections are inspired by Nordic style  combined with their passion for Japanese-style delicate, clean lines and simple shapes. This cultivates a simple yet functional collection, using comfortable shapes and natural fabrics. 
Lötie Kids clothing is 100% made in Barcelona. They out all their care and effort into achieving the highest quality standards and care for details. Since 2018, they only use organic cotton on most garments. Most of their clothes are unisex and timeless. They can be worn by anyone, anytime. 
Sustainability, slow fashion and conscious clothing are the rules they like to follow. Happy and natural kids is their philosophy.
Welcome to Lötie Kids!